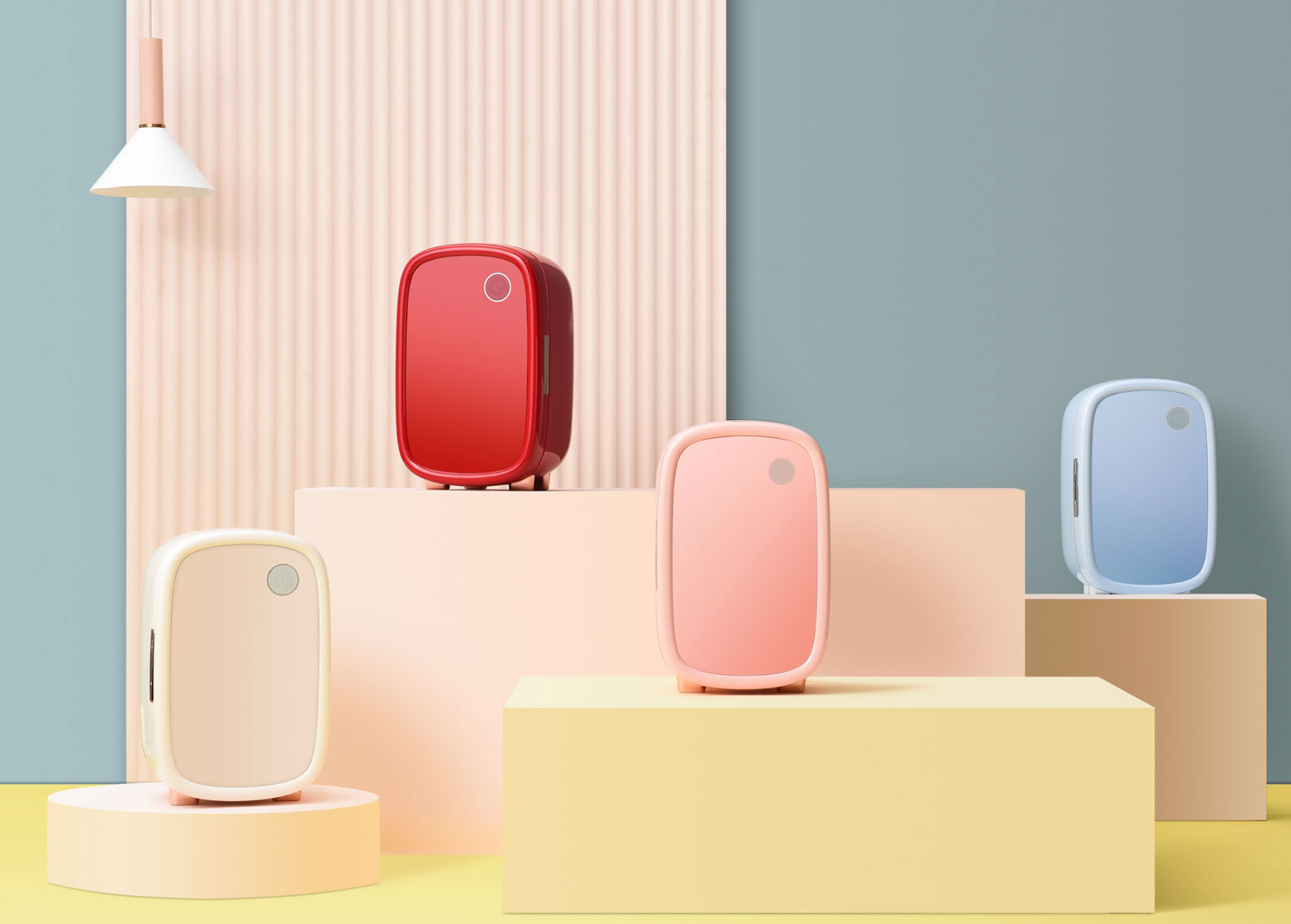 Scientific storage of skin care products can maximize the efficacy of skin care products, and avoid the damage to skin care products caused by environmental changes and the damage to skin caused by changes in the nature of skin care products.
Professional 10 degrees Celsius makes skin care products fresh, intelligent constant temperature, so that every drop of nutrition reward our skin.
The air cooling system is fully dry and bacteria-inhibiting, and the semiconductor refrigeration is efficient keep fresh.
Let you no longer worry about how to keep skin care products fresh. No longer worry about product deterioration caused by high temperature environment. No longer worry about putting skin care products out randomly will full of germs.
If you want one that doesn't disturb your concentration and doesn't worry about power consumption, please choose us.
Operating Environment
Applicable places: home: (bedroom, living room, toilet), professional dressing room, beauty center, beauty experience store, etc.
Cold storage environment (Professional 10 degrees Celsius)
Suitable for refrigeration: beauty skin care products: cream ,essence, mask, lipstick, perfume, nail polish, organic skin care products.
Not suitable for refrigeration: ice cream and other products that need to be frozen, chemicals, fresh and meat.
Mask category: 5-15 degrees Celsius, beneficial to shrink facial pores
Lipstick and other oils category: 10-25 degrees Celsius, prevent softening at high temperature
Cream category: 10-18 degrees Celsius, keep the fresh
Perfume category: 10-15 degrees Celsius,,not volatile
Essence category: 10-15 degrees Celsius,improve the efficacy
Nail category: 10-25 degrees Celsius, easier to color
Organic skin care products category: 10-15 degrees Celsius,effective bacteriostasis
ICEBERG Mini Fridge Suitable for many Household places Using
Suitable for small family using in Kitchen for storing their daily food. It can keep the fruit, foods, milk, drinks, snacks cool and fresh and very portable for family member to carry out. Cool and Warm dual functions: Cool up to 15-20℃ below ambient temperature, or keep warm up to 60℃;  Enjoy cool coke in summer and hot coffee in winter within handy reach is such a wonderful thing.
Many people choose to keep a mini fridge in their bedroom or bathroom to store skincare products (such as skincare water, serums and sunscreens) or to freeze face masks, jade rollers or shaving boards for a truly luxurious home beauty and skincare experience. Mothers also like to store some water drinks snacks milk breast milk in a small fridge and put it in the child's room because it is low energy and low noise.
Ideal for office workers to store snacks, drinks, water, fruit, milk, lunches, to keep food fresh in summer and to heat up lunches and breakfasts in winter. Mini fridge is also suitable to store some foods during office activities and parties.
Mini fridges are the ideal appliance for university halls of residence, where storage space is often quite inadequate. Canteen food isn't always the most appealing, snacks should always be on hand and midnight snacks can strike at almost any time of the day. Seriously, the mini fridge offers the greatest convenience for storing fresh food and drinks in a cramped dormitory, where he can be placed on a bedside table or desk. In addition, mini fridges are often easy to transport and very portable.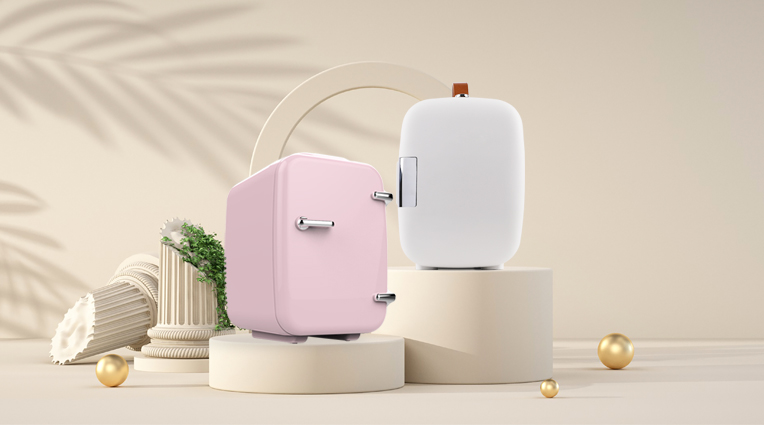 Iceberg Car fridge (Cooler box & compressor fridge )can be applied to the following scenarios to use .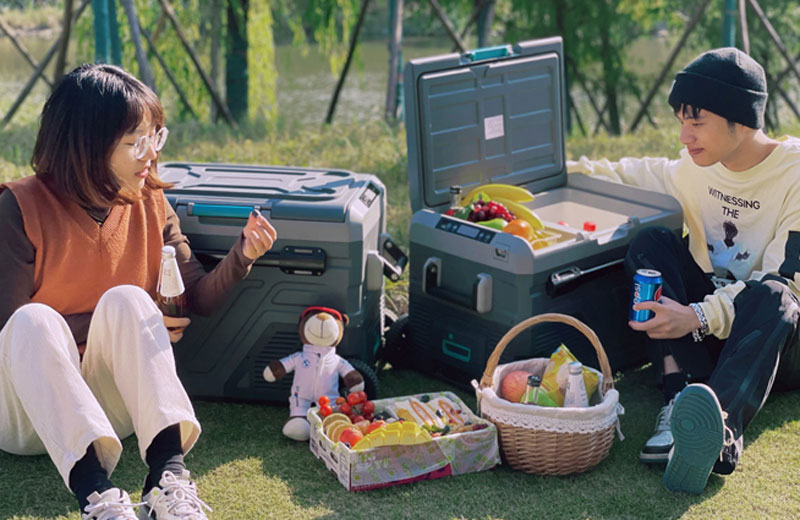 Use the car fridge plug DC power cord or AC power cord with your portable source in outdoor camping .our firdge are portable to move ,not so heavy to carry . cooler box can keep your foods ,drinks cold in a long time ,the cooling down to 5-8℃ when ambient at 25℃. compressor type of fridge can keep your meat ,icecream ,seafood ,some thing need freezed ,the cooling can be down to -18-20℃ at ambient temperature not above 35℃ .it can still keep cold without power in 1 day.
Can use this kind of cooler and compressor fridge in your garden when you has a party with your friends in weekend or holidays. You can connect AC power with your cooler and compressor fridge to keep your food cold or freeze .
Use the Car fridge connect with car cigarette power 12V or 24V when you are traveling . can keep your food cold or freeze when you are long traveling in car .our fridge with a low noise fan ,so you can hear noise from the fridge when you are driving ,enjoy your traveling time .
You can use our car fridge to connect with DC 12V-24V on the boat when you finishing . can keep your seafood in freeze ,in order to keep fresh in a long time.